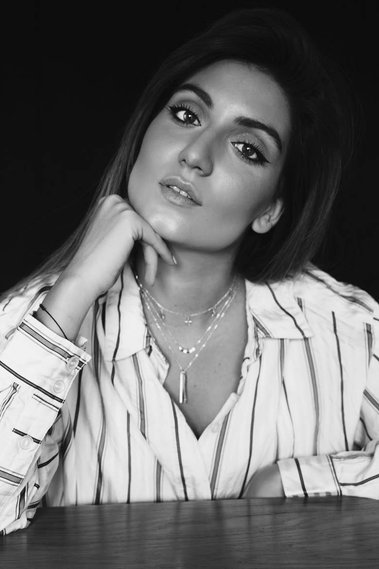 Beauty is in the eye of the beholder but, every once in a while, beauty lies in the brush of the make-up artist.
After working for more than 6 years in the beauty industry, Ioana believes in a personal approach to make-up. Always striving for natural and fresh looks, she understands make-up as an instrument of empowerment and self-trust, as well as a way to escape and reinvent yourself.

With a background in communication and PR, Ioana grew her own brand into a make-up studio business located right in the heart of Bucharest.
Artsy and daring, Ioana worked on many national and international fashion and commercial campaigns such as Atelier Bordelle, I. D. Sarrieri, Parlor, Baneasa Shopping City, Kinder, Plaza Romania, Hyundai Romania, OLX, Dr. Oetker, Tezyo, Verpoorten, Apivita, Monocult, Anna Cori, Mona Vasvari, Rogue 8, Mark-Off, Daniela Barb, Cloche and OBSIDIAN.ro. As a make-up artist, Ioana was part of the make-up team at New York Fashion Week 2017 for Vfiles and Paris Fashion Week 2017 for Tranoi.
Her work was published in Make-up Magazine, All Hollow Magazine, VIVA! Magazine, Nunta Magazine, Styler Magazine, Untainted Magazine and High Living Magazine.